Board Members
The IAPRI Board consists of the following Directors: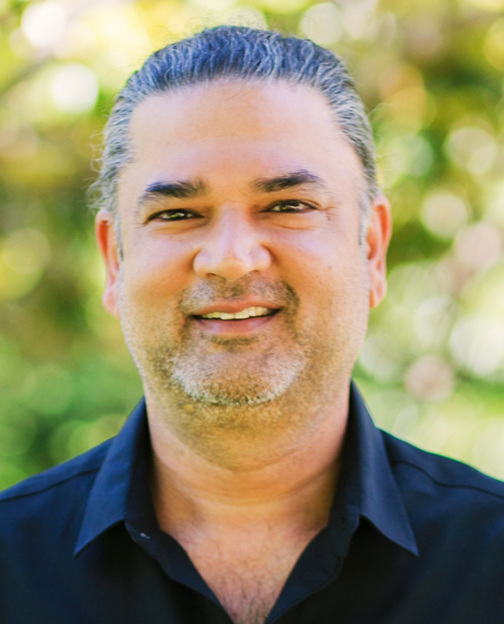 Jay Singh
President, IAPRI
Professor, Packaging Program Director, Cal Poly State University, San Luis Obispo, California, USA
Jay enjoys an international reputation for research and consulting related to package design, distribution environment measurement and simulation, material and package testing, product-package compatibility validation, Life Cycle Assessment and Radio Frequency Identification applications for packaging. He has consulted with over 100 companies on various packaging research projects in the last 15 years in the automotive, pharmaceutical/medical device, food and beverage, furniture and several other consumer product categories.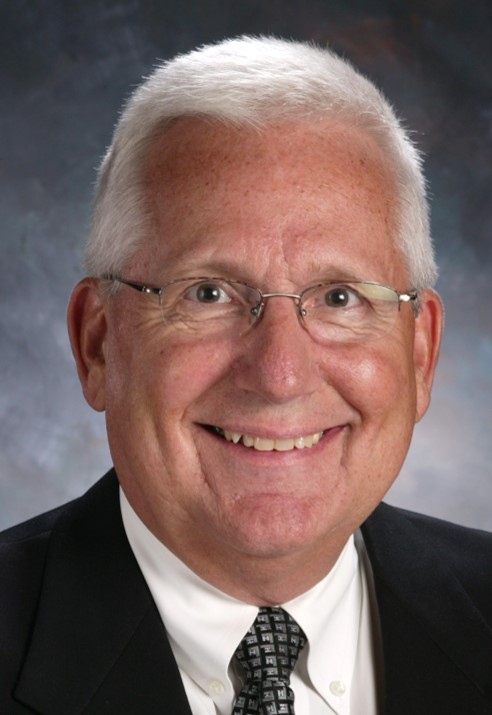 Edward A. Church
Secretary General, IAPRI
Ed was President of the International Safe Transit Association (ISTA), serving in that capacity from 1995 until 2016. He is a graduate of the Michigan State University School of Packaging with both a Bachelor and Master of Science Degrees in Packaging. He is an IoPP Fellow and Lifetime Certified Packaging Professional and has an extensive background in transport packaging performance testing. He was one of the founders of Lansmont Corporation, including President. He is a member of the ASTM D-10 and F-2, and past board member of IAPRI. Church is a Past President and Chairman of the Board of the Institute of Packaging Professionals (IoPP) and is an Honorary Life Member. He has been inducted into the National Packaging Hall of Fame and the MSU Packaging Hall of Fame. Ed is also the recipient of the ISTA 2016 R. David LeButt Award.
In his 50-year career in packaging, he has given over 100 conference presentations around the world.
Ed became the Secretary General of IAPRI in January of 2018.
sg@iapri.org
+1 517-657-9200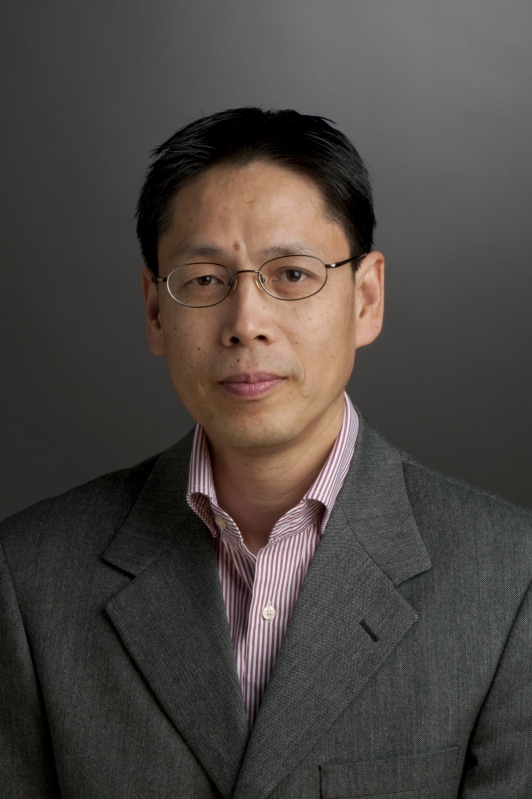 Changfeng Ge
Professor in the College of Applied Science and Technology, Department of Packaging Science at Rochester Institute of Technology, USA .
He is the founding director of the American Packaging Corporation Center for Packaging Innovation at RIT. Dr Ge is the Editor-in-Chief of the Journal of Applied Packaging Research, ASTM D10.13 chairman and an active member of ISTA and TAPPI. Dr Ge presented his 1st IAPRI paper in IAPRI Symposium at Reims France in 1994, representing Singapore Institute of Industrial Research . In 1999, Dr Ge organized the 11th IAPRI world conference on packaging in Singapore.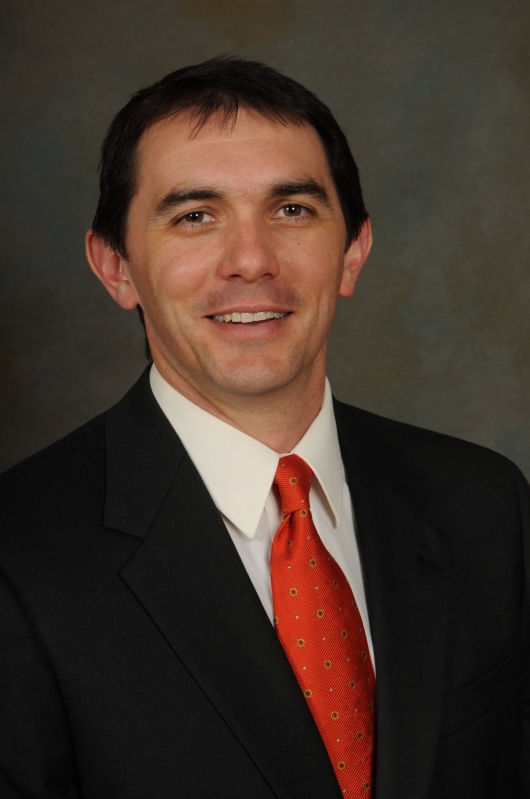 Greg Batt
Assistant Professor, Food, Nutrition, and Packaging Sciences Department,
Clemson University Director of the Sonoco Package Testing Laboratory, USA
Greg earned his Ph.D. in Mechanical Engineering at Clemson University with a focus in nonlinear dynamics and vibrations. He holds a M.S. in Packaging Science from Clemson University. He has served on the faculty at Clemson University with the department of Food, Nutrition, and Packaging Sciences since 2004 and has served as the package testing and materials evaluation laboratory director since 2001. He is a Certified Packaging Laboratory Professional with the International Safe Transit Association (ISTA) and serves on ISTAs Global Board of Directors as the vice-chair. Greg currently teaches a course on the Mechanical Properties of Packaging, its associated lab Shock and Vibration Laboratory, and the class Distribution Packaging. He leads graduate student research in the area of transportation and distribution packaging and packaging dynamics with recent work in: Triboelectric energy harvesting, Multi-axis vibration simulation, Modeling of expanded polymer cushion materials, Cushion testing method optimisation

Silvia Dantas
Metal and Glass Packaging Manager, CETEA Vice-Director, Brazil
Silvia is a food engineer with a PhD in food technology. She has worked in packaging R&D for more than 25 years with focus on metal package chemical, physical and mechanical performances, food / package interaction, metal contamination and package closure. Coordination of several projects to support development of closure alternatives for metal cans of food and chemical products and to validate new can material specification with focus on material reduction.
Management of activities related to food package safety requirements in compliance with legislation.
Quality Manager of CETEA responsible for ISO 9001:2008 certification of CETEA Quality Management System and laboratory accreditation of test methods according to ISO IEC 17025:2005 standard.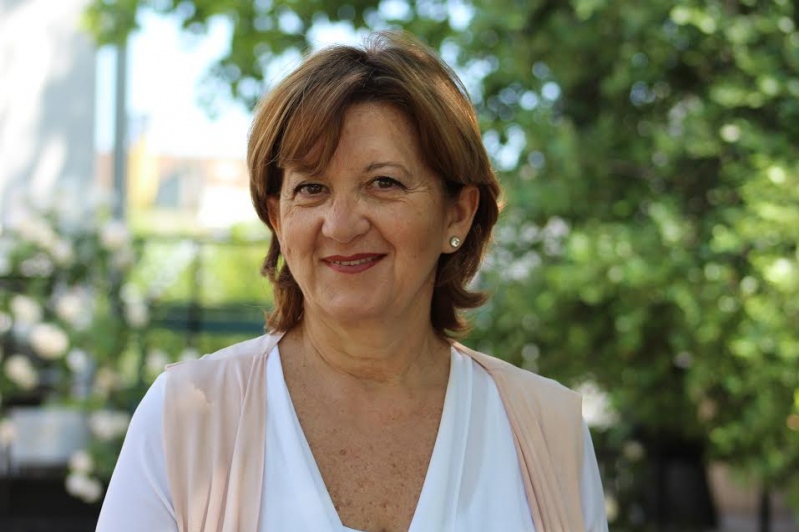 Maria Jose Galotto
Professor, Head Food Packaging Laboratory, University of Santiago de Chile
Maria-Jose is pharmacist with a phD in food Science and Engineering. She is Full Professor of Santiago de Chile University at Food Science and Technology Department, and head of the Food-Packaging Platform. Her research is focuses in food packaging processes (active, biodegradable, food-packaging interaction process, nanotechnology). She is NPC (National contact point for Nanotechnology of the European Union in Chile). She is involve in IAPRI since 2001, and she is collaborating with other IAPRI groups in different research projects.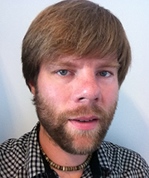 Renee Wever
Vice President, IAPRI
Professor of Industrial Design Engineering, Linkoping University, Sweden
He holds a MSc and a PhD in Industrial Design Engineering. His research focusses on packaging (design) and sustainability. He has been a frequent attender of IAPRI events since the 2006 conference in Tokyo. Besides the IAPRI board, Renee also serves as an associate editor for Wileys Packaging Technology and Science, where he focusses mainly on consumer and user related papers (i.e. marketing and ergonomics aspects).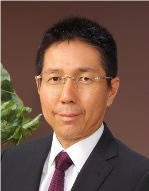 Katsuhiko Saito
Professor,Transport Packaging Laboratory, Graduate School of Maritime Sciences, Kobe University, Japan.
Prof. Saito is the vice-president of the Society of Packaging Science & Technology Japan, and is an opinion leader in the field of Japanese transport packaging technology. He is a graduate of the school of Maritime Sciences, Kobe University that carries out research about the whole of human activities at sea.
Prof. Saito studies the carriage of goods at the university and works on education of the academy life very eagerly. He has supervised the transport packaging laboratory, TPL. TPL at Kobe University focuses on research and education, and is complemented with joint research projects in transport packaging. The laboratory is fully equipped with modern transport packaging test equipment, is part of the Graduate School of Maritime Sciences and has the primary goal of providing transport packaging research and education in the school.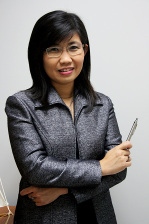 Wannee Chinsirikul
Principal Researcher and Director of Polymer Research Unit, National Metal and Materials Technology Center (MTEC), Thailand.
Dr. Chinsirikul received her B.Sc. (Honors) in Polymer & Textile from Chulalongkorn University (Thailand), M.S. in Polymer Science and Ph.D. in Materials Science and Engineering from The Pennsylvania State University (USA). Her primary area of research is polymer blends, film processing and plastic packaging.
Research work of her team on the breathable film for tropical fresh produce has been commercialized and received several technological awards in Thailand and at the international conference and exhibition. She also has participated in consulting and contract R&D projects relating to polymer extrusion and product development. Dr. Chinsirikul is coauthor of a book chapter entitled Current and Innovative Packaging Technologies for Tropical and Subtropical Fruits in Tropical and Subtropical Fruit Processing and Packaging, Siddiq M (editor), John-Wiley Publishing Co., Ames, Iowa, USA, 2012.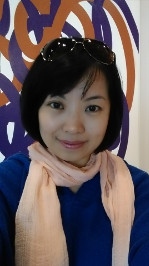 Lu Binglin
Marketing Director, China Packaging Research & Test Center
Lu received B.S. and M.S. degrees in Packaging Engineering from Tianjin University of Science and Technology. She has been working within the area of packaging testing and packaging integrated solution for more than 11 years. She worked on packaging testing in the lab of transport packaging and packaging materials for more than 4 years. She participated in projects on standard development, automotive packaging and QM of packaging suppliers. Currently she has shared her time between Chinese marketing requirements investigation on packaging and international & domestic distribution packaging association operation.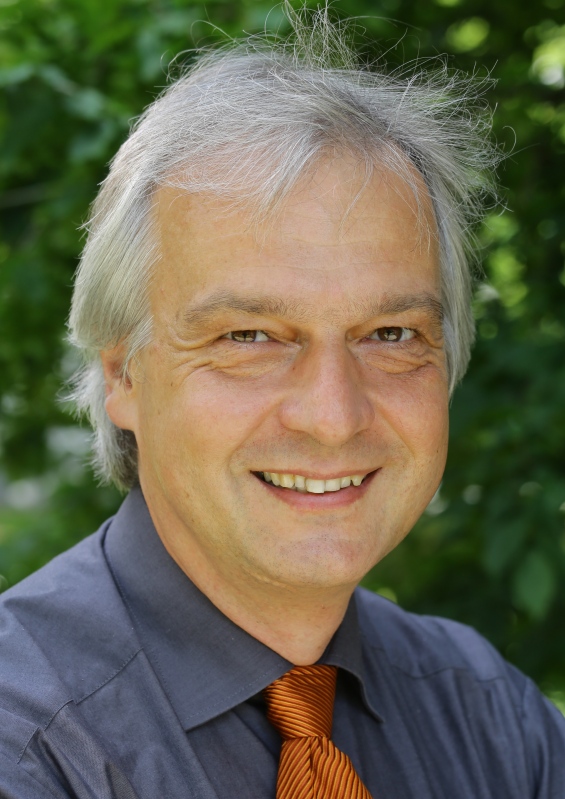 Frank Welle
Head of Product Safety and Analytics Department at Fraunhofer Institute for Process Engineering and Packaging (IVV) in Freising, Germany
Frank is a chemist and received a PhD at University of Freiburg. In 1997 he moved to the Product Safety and Analytics Department at Fraunhofer IVV. The research of the group with around 35 scientists, engineers and technicians focusses on the interactions between food packaging materials and food and on the consumer exposure to packaging related migrants. Frank is an expert in diffusion modelling. His laboratory is fully equipped with modern analytical equipment for migration and permeation testing. The migration laboratory is accredited according to DIN EN ISO/IEC 17025.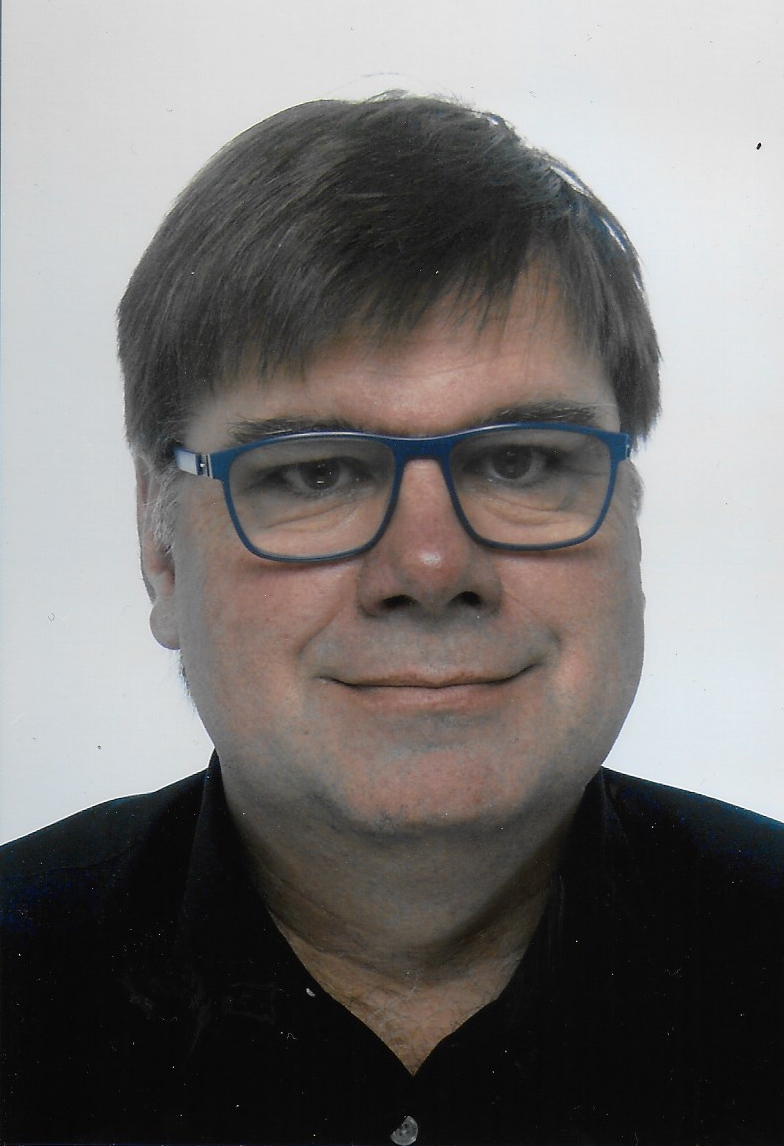 Yves Wyser
R&D Expert in Packaging, Nestl research Center, Lausanne Switzerland
Yves holds a PhD in Materials Science from the Federal Institute of Technology in Lausanne, Switzerland (Ecole Polytechnique Fdrale de Lausanne, EPFL). For over 20 years, he has worked at the Nestl Research Center in packaging related developments, with a special focus on Shelf-life prediction tools development. He has also specialized in the assessment of novel materials and technologies, including on the topic of Nanomaterials in food contact materials, for which he has been member of the ILSI expert group. He has serveed since January 2018 as an associate editor for Wileys Packaging Technology and Science, focusing on papers related to new materials.

Yves is the representative of the first Corporate IAPRI member and, as such, has attended most IAPRI events since 2006 and co-organized the 2017 Symposium with the The School of Engineering and Management Vaud and the Academia meets industry session at the IAPRI 2018 World Packaging Conferencee.

IAPRI Presidents
From
2016

2009
2004
1996
1992
1976
1971
To
2016
2009
2004
1996
1992
1976
Name
Jay Singh

Thomas Goedecke
Kees Sonneveld
Ander Soras
Michel Veaux
Yngve Dagel
Rudolph Heiss
Company
Cal Poly University

BAM
Victoria University
STFI-Packforsk
Laboratoire National D"Essais
PackForsk
Fraunhofer-Gesellschaft
Country
USA

Germany
Australia
Sweden
France
Sweden
Germany
Secretary Generals
Name
Edward Church
Marie Ruston
Ben Parsons
Frans Lox
Frank Paine
Company
Retired
Pira
Pira
IBE
Pira
Country
USA

England
England
Belgium
England