IAPRI Discussion Boards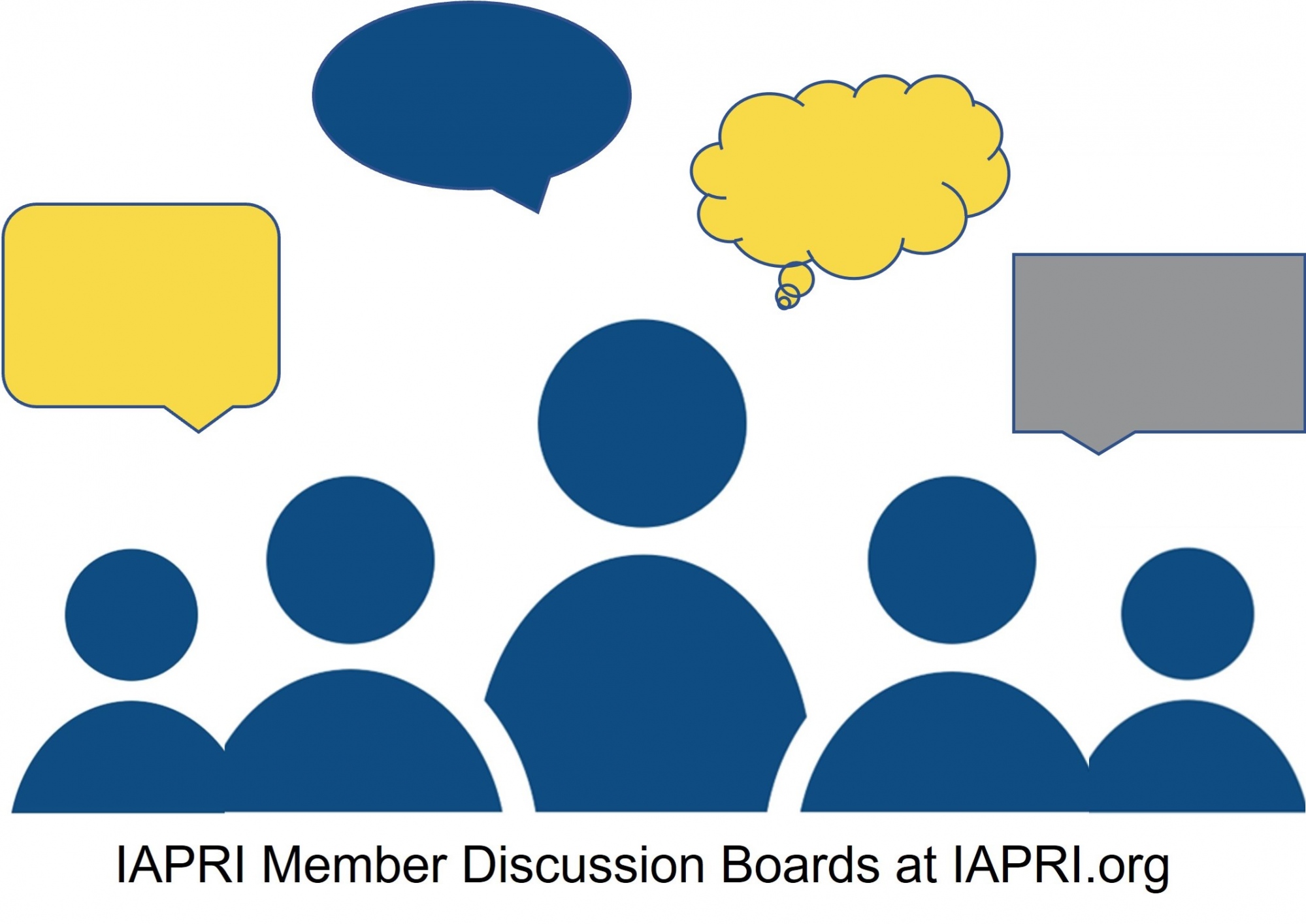 IAPRI, as a global packaging innovation network, has created a place where you can collaborate, innovate, and advance. We have "Discussion Boards" to facilitate this concept and they are available to members.
Within the member area of the IAPRI website there are several Discussion Board available to members and participants in Communities of Practice, Working Groups, committees, and the Board of Directors.
A general forum board is the IAPRI Member to Member Forum. This is available to all member delegates, associates, and researchers. It is meant to offer a place where members can take advantage of the ability to easily network with the others experts within the IAPRI membership who they currently don't know. You can ask questions, look for help on something, seek research knowledge, share your experiences, or just discuss topics of mutual interest. Here is the link to the
Member to Member Discussion Forum
If you are part of one of IAPRI's communities of interest (Packaging Distribution, Sustainable Packaging, Packaging and Consumers, Active & Intelligent Packaging, and University Education) you have or will have access to a more focused Discussion Board with other members of your community.
Discussion Board Rules and Etiquette Guidelines:
Please familiarize yourself with the following discussion board rules and etiquette guidelines. If you have questions about these guidelines or the online community itself, contact the Secretary General at
sg@iapri.org
. IAPRI reserves the right to discipline users, delete topics/posts, or terminate accounts for members who violate these rules.
Don't post commercial messages. Topics should not contain promotional material, special offers, job offers, product announcements, or solicitation for services. Such messages will not be accepted by the moderator.
Be courteous. Please ask participants for permission to republish their words elsewhere (especially if elsewhere would be a publicly view able setting).
Don't attack others. The discussions on the discussion boards are meant to stimulate conversation not to create contention. Let others have their say, just as you may.
Use caution when discussing products. Information posted is available for all to see, and comments are subject to libel, slander, and antitrust laws.
All defamatory, abusive, profane, threatening, offensive, or illegal materials are strictly prohibited and will be removed.
Transparency is very important in gaining trust in online relationships, therefore be clear who you are and who you work for when posting. This means including your real name on your along with disclosing your institute/company.
Do not post anything that you would not want the world to see or that you would not want anyone to know came from you.
Please note carefully that there is no copyright ownership related to information posted.
Remember that ISTA and other participants have the right to reproduce postings.