IAPRI Conference Presentation Awards
Sponsored by


IAPRI awards three scientist's prizes for their presentations at every Member Conference.
One prize is dedicated to the most promising scientific work presented,
Most Promising Research $1,000
One to the best oral presentation,
Best Oral Presentation $750
One to the best poster presentation.
Best Poster Presentation $500
The prizes are announced at the end of the conference.
The judging is done by a group of IAPRI board members in conjunction with the voting results the attendees. In awarding the prizes the IAPRI Board of Directors encourages young researchers by applying higher thresholds for scientists over the age of 40.
The Award for Most Promising Research (worth $1,000) went to Alejandro Arogon-Gutirrez, of ITENE in Spain, for his paper 'Pilot-scale processing and functional properties of compostable of compostable thermoplastic gliadin/poly(ε-caprolactone) blend films intended for food packaging".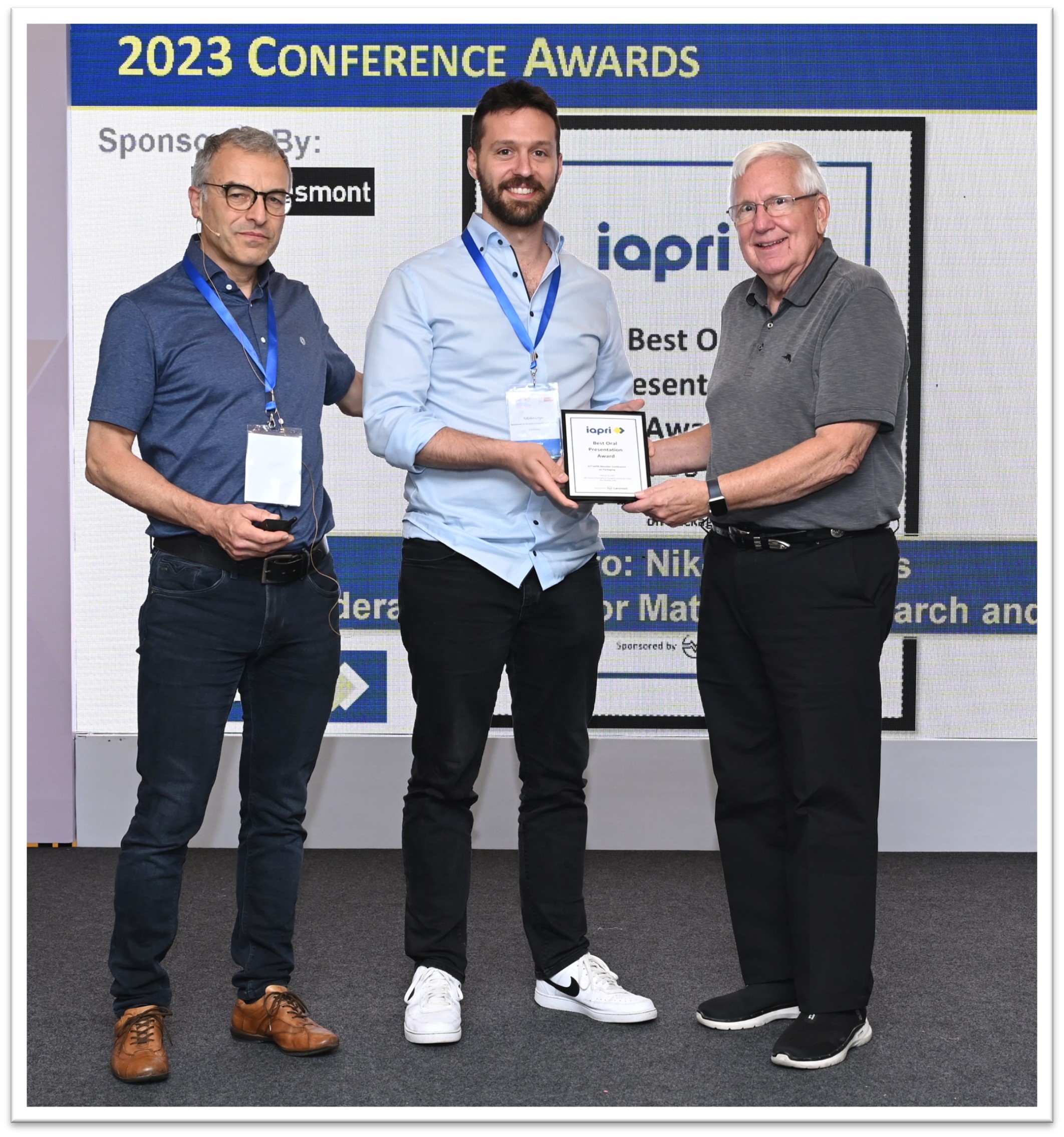 Best Oral Presentation (worth $750) was won by Nikolaos Legas, BAM Federal Institute for Materials Research and Testing, Germany, for the presentation 'Improved criteria for evaluating impact targets in regulative dorp test of dangerous goods packagings'.\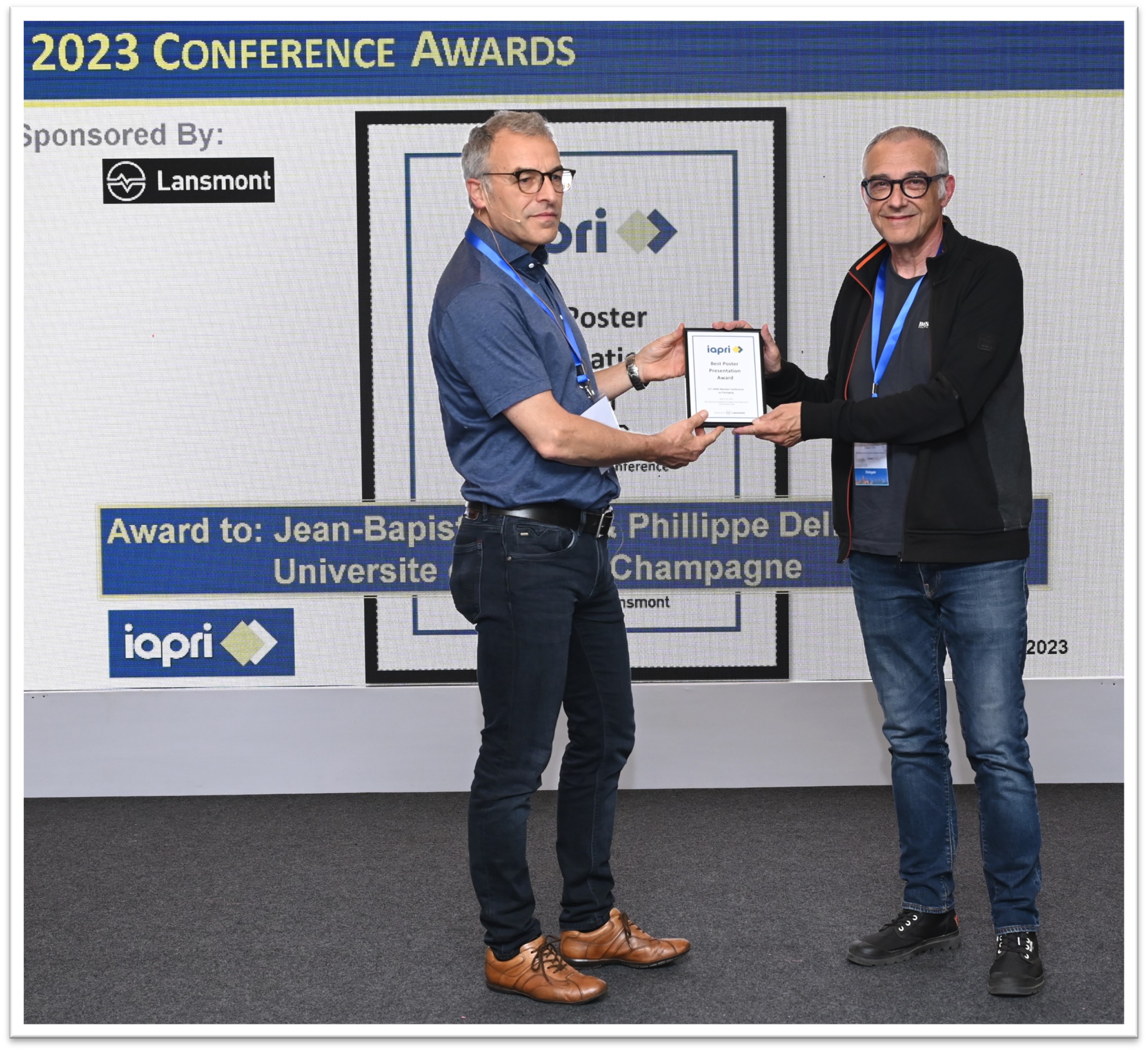 The Award for Best Poster (worth $500) was presented to Jean-Bapiste Nolot & Phillippe Delloqus, Universite de Reims Champagne, France, for the poster " Estimation of the degradation of strawberries during rail transport from knowledge and experiences made on road trips'..